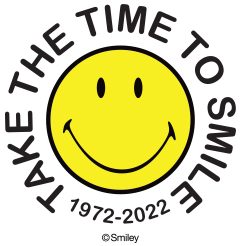 Smiley
Bamboozld are excited about our newest collaboration with Smiley. We share the vision for a more environmentally friendly world and our new range of socks, underwear and sleepwear have been designed to remind people to take time to smile and share happy vibes. The collection features Smiley icons with pops of colour to keep you feeling happy all day and night.
The Smiley® is a symbol of positivity that has influenced people around the world for 50 years, and has become a cult-status-symbol within music, dance and art.
Our collaboration with Smiley is a partnership between two brands who love to make people feel good.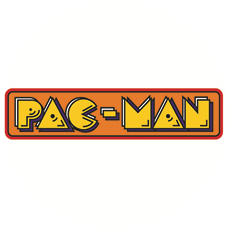 PAC-MAN
Indulging in the nostalgia of the legendary yesteryear arcade game, Bamboozld launches a limited-edition collection with
PAC-MAN.
This special collection comprises a range of uber-cool Bamboo socks, underwear and gift sets that showcase different elements of the game, right from the PAC-MAN logo to the flashing ghosts and will definitely have you feeling nostalgic about these wonderful iconic games.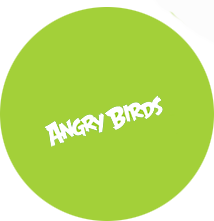 Angry Birds
Take flight with Angry Birds, the most downloaded game series of all time. Bamboozld teamed up with Angry Birds for the release of their 3rd movie 'Pirate Drift' to bring you these limited-edition products. Customer's will be Pigging out with the variety of bright and fun Limited-Edition range of socks, underwear, sleepwear and gift sets available.
Along with the Angry Birds collection, we are bringing you Angry Birds Explore, a fun and exciting way to bring the Angry Birds world to your stores and customer's living rooms through the magic of augmented reality! All Angry Birds x Bamboozld branded merchandise feature a specific QR code. Simply scan the code using the phone's camera and enjoy being entertained with the 'Whack the Pig' game.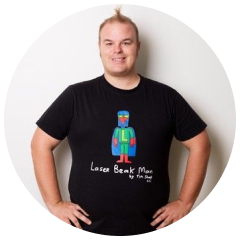 Tim Sharp
Welcome to the happy colourful world of Tim Sharp and Laser Beak Man.

Tim is an internationally acclaimed artist most famous for Laser Beak Man but also for the hope and inspiration he brings to so many people from around the world.

Laser Beak Man is the colourful superhero created by Australian artist Tim Sharp who has autism and has won fans from all around the world with his unique sense of humour and happy colourful art. The first person in the world with autism to have his art made into an animated TV series, an award winning theatre production touring nationally after being developed in New York City, a best selling book about his life, Tim's life is a double shot of happiness.

In partnership, Laser Beak Man by Tim Sharp x Bamboozld bring wearable art to life!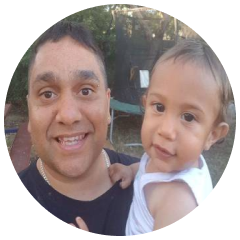 Nathan Patterson
Nathan Patterson is a proud Wagiman Man living on the south coast of Victoria. His mother's people are from Pine Creek, near the Daly River Region in the Northern Territory, where the Wagiman clan are the traditional landowners.

Nathan's art is a mixture of contemporary designs using traditional techniques that incorporate the dreamtime stories of his people and of the land he was born on. In collaboration with Bamboozld, Nathan has designed two collections based on Native Australian Animals.

Bamboozld commission Nathan to hand paint the artworks onto canvases at his studio, he then passed them onto our graphics team who reproduced the artwork digitally so that it could be printed onto our signature Sustainable Bamboo fibre socks, making them truly unique wearable and original art.

The original artworks are on display at our offices in Melbourne, Australia.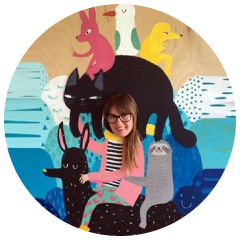 Luka Va
Luka Va, a Lithuanian born contemporary illustrator now living in Melbourne collaborated with Bamboozld bringing her humorous hand drawings to life for Summer 2020. Her work combines a naive style with a quirky worldview reminding us all to smile and giggle and not take life too seriously! The perfect addition to our wardrobe and a fun node to Australian culture.