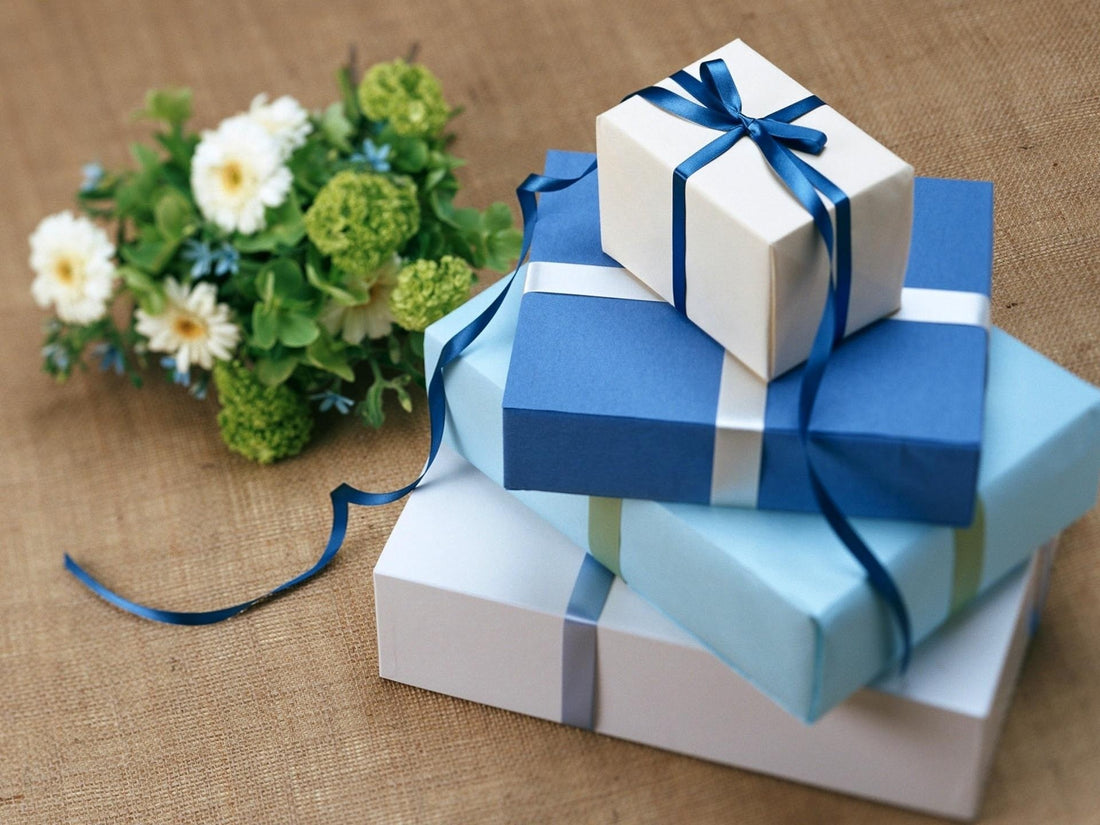 6 Great Bamboo Gift Ideas For Your Loved Ones
Searching for the perfect gift that's both eco-friendly and utterly delightful? Look no further than bamboo gifts! In this article, we'll unravel the wonders of bamboo and why it makes such a fantastic choice for thoughtful presents. From cosy bamboo socks to ultra-comfortable bamboo pyjamas, Bamboozld has an array of unique gift ideas to suit every taste. Whether you're shopping for birthdays, anniversaries, or just because, we've got you covered. So, join us on this bamboo-filled adventure as we explore the top-notch gift ideas for women (and men) that will make your loved ones jump with joy!
Why Does Bamboo Make Such a Great Gift Idea?
There are several reasons why bamboo holds a special place in the hearts of gift seekers. First and foremost, it's an eco-conscious choice that aligns with sustainable living. Bamboo grows rapidly, requiring no harmful pesticides or fertilisers, making it a renewable resource. Plus, its strong fibres ensure durability, guaranteeing a gift that will stand the test of time. But it's not just about sustainability; people love bamboo for its ethical side too. Bamboo products often support fair trade practices and empower local artisans, giving your gift an extra layer of meaningfulness. So, whether you're considering gift ideas for men or women, choosing bamboo is like giving a little piece of Mother Earth herself!
The Best Bamboo Gifts To Buy Today
Bamboo Underwear
Bamboo underwear offers a plethora of benefits that make them an exceptional gift choice. Firstly, bamboo fabric is incredibly breathable, providing a cool and fresh feeling all day long. Plus, Bamboozld's bamboo underwear boasts a delightful range of fun designs that add a touch of personality to anyone's wardrobe. Whether you're looking for a cheeky present for a significant other or just to treat yourself, our bamboo underwear for men & women has got you covered. With their unrivalled comfort and sustainability, these undies are the perfect gift for any occasion.
Bamboo Socks
Whether you're shopping for kids, teens, or the young-at-heart, socks make for another delightful bamboo gift. They're like a gentle hug for your feet with their plush softness and breathability. Plus, bamboo's natural moisture-wicking properties keep those tootsies dry and fresh all day long. From playful designs to vibrant colours, bamboo socks add a touch of whimsy to any outfit.
Bamboo Beanies
Searching for the perfect gift to keep those kiddo heads warm and cosy? Look no further than kids' bamboo beanies! These trendy treasures offer a multitude of benefits that make them an absolute must-have. Firstly, bamboo beanies are super soft and gentle on sensitive skin, providing ultimate comfort. What's more, they possess natural temperature-regulating properties, keeping little noggins just the right amount of toasty. And let's not forget the style factor! Available in a wide range of colours, these beanies are sure to make any young fashionista shine.
Bamboo Pyjamas
Another one of the best bamboo gift ideas for men & women is bamboo pyjamas. These dreamy delights offer a world of comfort and benefits that make them an amazing gift choice. With their buttery softness and gentle touch, bamboo pyjamas embrace you in a cosy hug all night long. They're like slipping into a cloud of tranquillity! Perfect for sisters, brothers, mums, and anyone seeking a good night's sleep. Plus, bamboo's natural temperature-regulating properties ensure a blissfully cool or warm snooze.
Bamboo Gift Boxes
Bamboo sock gift boxes from Bamboozld are sure to level up your present game. These delightful boxes of socky goodness are a surefire way to bring a smile to anyone's face. Available in both three-packs and two-packs, they offer the perfect combination of style and practicality. The range of cool designs will blow your socks off, featuring themes like arcade games, golf, and Australian native birds. So no matter your recipient's hobbies, interests or style, there's bound to be a git box that's perfect for them.
Bamboo Sock Cards
Bamboo as a gift is even more fun with Bamboozld's sock cards! These little wonders combine the charm of a greeting card with the joy of receiving a stylish pair of socks. Each card features a unique bamboo sock beautifully presented in a sock card with a matching sleeve. It's like a gift and a card rolled into one! All you need to do is write your personalised message inside, and voila, you've created a heartfelt and unforgettable present. Whether it's a birthday, a thank you, or just a little pick-me-up surprise, bamboo sock cards are a sock-tacular way to make someone's day extra special.
Shop Bamboo Gifts at Bamboozld
There's no doubt that Bamboo gifts are a delightful choice for any occasion, combining sustainability, comfort, and style. Whether it's bamboo underwear, socks, beanies, or gift boxes, the wonders of bamboo never cease to amaze. So, why wait? Experience the magic of bamboo gifting and shop for all your bamboo treasures at Bamboozld. Let's make a positive impact on the environment while spreading joy, one bamboo gift at a time. Shop Bamboozld's full men's and women's collections today, and let the bamboo revolution begin!